---
Pumpkasaur, a variant of Bulbasaur that somehow appears in the pumpkin patch every fall🎃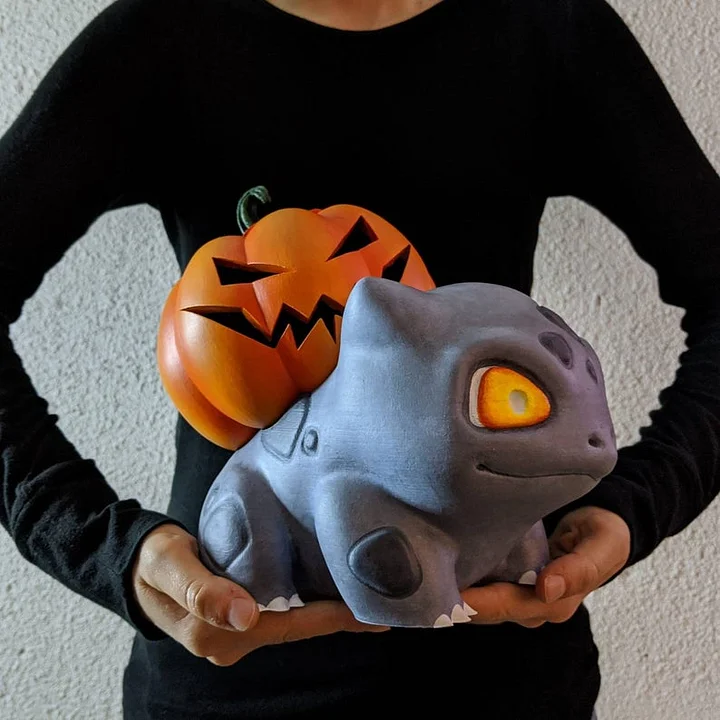 🎃Pumpkasaur will always be ready to fight! Perfectly show Pumpkasaur's unique posture!
Bulbasaur's pumpkin is detachable and can be placed on Bulbasaur's back in any orientation. It is the perfect Halloween decoration, but it can also be used throughout the year, adding some weirdness to the decoration of any room.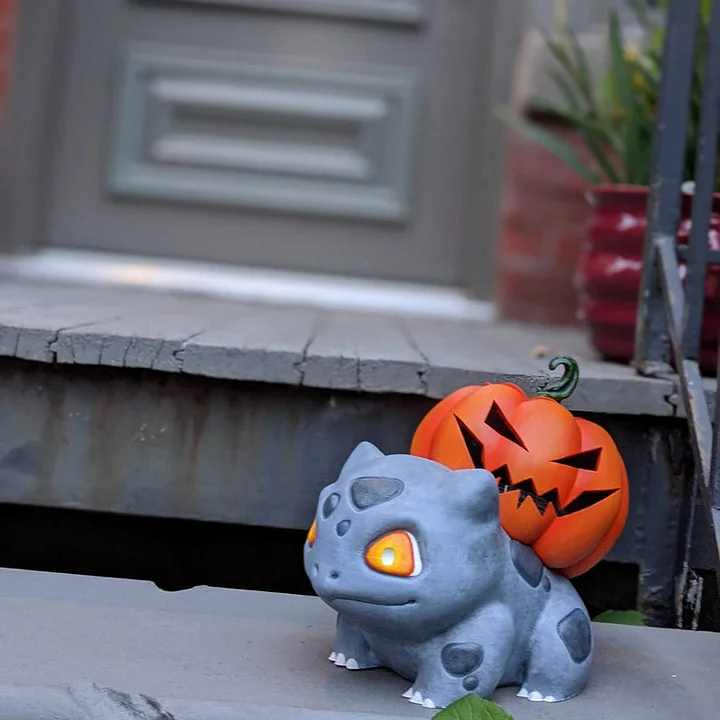 The model is 3D printed and hand-painted and is unique! Remove the top of the pumpkin and insert the LED light, just like a real pumpkin light!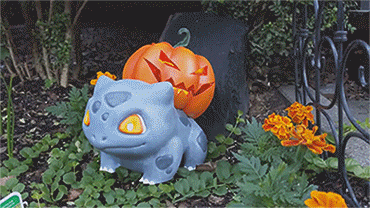 For those who like to paint, the white version is very suitable for interesting DIY painting projects. We recommend using acrylic or enamel/model paint. Have fun with this DIY project!
The painted version is completely finished and protected with a polyurethane coating.
************************
Include:
Bulbasaur body
Pumpkin with removable top
Size:About 25CM
🎃OUR QUALITY COMMITMENT🎃
At Galaspirit, our primary focus is quality. We guarantee that every product we sell will stand up to the supreme test — our customers' satisfaction.
If for any reason you are not satisfied, simply return the product within 30 days and we'll replace it or refund the cost of the item.
This section doesn't currently include any content. Add content to this section using the sidebar.